Caught on video – Small twister tosses trampoline & bouncer
Posted on Oct 20, 2014
SAO PAULO, BRAZIL — Caught on video – a small twister totally upsets a Brazilian Children's Day celebration and injures a young boy.
Known as a 'dust devil', the mini but strong wind draft easily lifted an inflatable bouncer, and flipped a trampoline over then tossed it aside like it was a lawn chair. 
Many in attendance had their cellphones recording – the video shows several angles from the party that was being held in western Sao Paulo's Panorama City.
According to 9NEWS AUSTRALIA, the injured boy is expected to be okay. Which is a good thing, since there was most likely no insurance for inflatable bouncer to pay for any injury claims.
---
---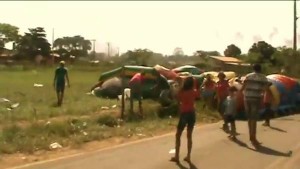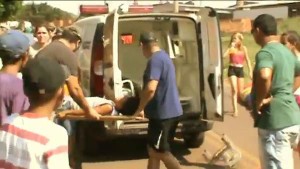 Need insurance for inflatable bouncer? Click here for a free, no risk estimate.